Linear Friction Welding is a solid state welding at forging temperature. The heat is generated by the friction.
The process is generally divided in 4 phases:
Contact: the 2 parts are put in contact
Conditionning: presure is applied and oscillation motion starts
Burn-off: pressure and motion are still apllied and the material is expelled
Forge: oscillations are stopped and pressure is hled during cool down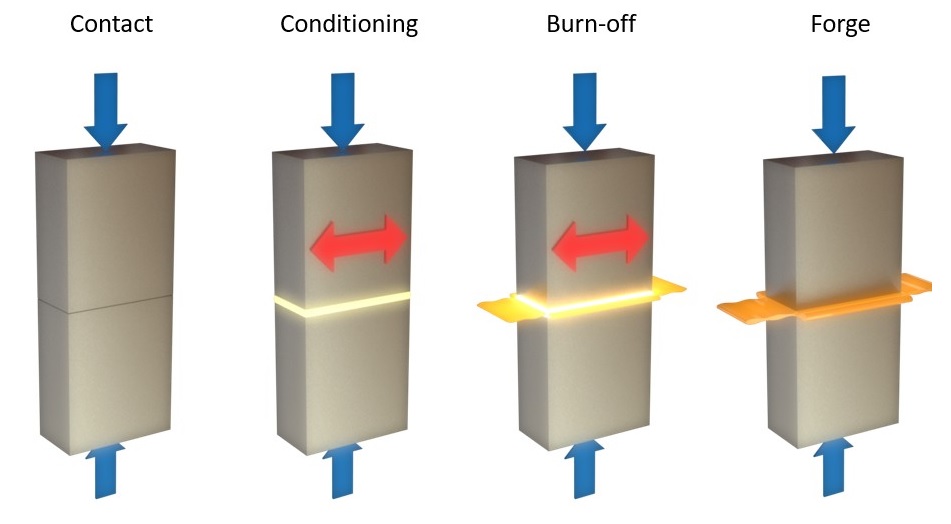 Benefits of the linear friction welding process
Excellent mechanical properties
High productivity
Guaranteed process quality
Near net shape manufacturing improves buy-to-fly ratio and reduces machining costs.