FSP Press
ACB has been perfecting the design of superplastic forming (SPF) presses for decades, having supplied 100+ presses to manufacturers in the aerospace industry.
These presses are a staple of ACB's portfolio of metal forming equipment.
Superplastic Forming Press (FSP)
Unique Features
Metallic or ceramic platens
Platen sizes, strokes, daylights on demand
High thermal efficiency
Read more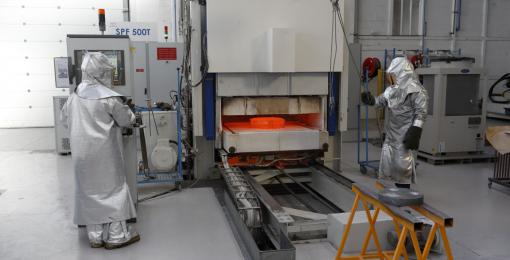 Customer support

ACB offers
Training
ACB offers basic or continuous training programs.
The aim is to provide the user the necessary tools and knowledge for an optimized machinery use.
Discover this service